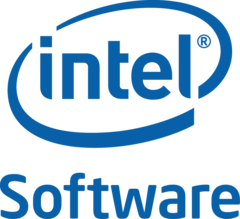 Intel Corporation
Средняя оценка: 1.2. Добавлено 1 отзыв о работе.
http://www.intel.ru/jobs
---
Информация о компании «Intel Corporation»
Intel Corporation in Summary
For more than three decades, Intel Corporation has developed technology enabling the computer and Internet revolution that has changed the world. Founded in 1968 to build semiconductor memory products, Intel introduced the world's first microprocessor in 1971. Today Intel is the world's largest chip maker and a leading manufacturer of computer, networking, and communications products.
Intel has operated internationally since 1969 and now the company has 120 business sites in 50 countries with approximately 100 000 employees. For the year 2005 Intel revenue totaled 38.8 billion dollars, for the same period investments in R&D exceeded 5 billion dollars.  
Principal Products
·          Microprocessors, also called central processing units (CPUs), are frequently described as the "brain" of a computer because they control the central processing of data in personal computers (PCs), servers, workstations, and other devices. Intel offers microprocessors optimized for each segment of the computing market: desktops, laptops, servers, workstations etc.
·          Chipsets perform essential logic functions surrounding the CPU in computers based on Intel architecture processors.
·          Flash memory provides easily reprogrammable memory for computers, mobile phones and many other products. Flash memory has the advantage of retaining data when the unit's power is turned off.
·          Embedded control chips are designed to perform specific functions in products such as automobile engines and braking systems, hard disk drives, laser printers, input/output control modules, cellular phones and home appliances.
·          Motherboards combine Intel microprocessors and chipsets to form the key subsystem of a PC or server.
Intel in Russia
Intel operates in Russia since August 1991. The first Russian Intel office was established in Moscow as the representative office of Intel Technologies Inc. to drive sales and marketing of Intel products in a new and promising market. At present Intel in Russia employs about 1200 people and has 5 offices in Moscow, Nizhny Novgorod, Saint-Petersburg and Novosibirsk. Intel in Russia hosts the largest research and development center outside the U.S. which focuses mainly on software development.
Intel offers career opportunities for software developers, information technology, finance, marketing, and human resource specialists from all over Russia. The company has a comprehensive benefits and compensation package that allows employees to share in its financial success through profit sharing and stock programs. Intel's benefits package in Russia provides a range of health care, insurance coverage, paid leave and employee development opportunities.
Working for Intel means working for a company that is a leader in both technology and responsibility, a company that is constantly striving to find solutions to environmental issues, create safer workplaces and build healthier business practices for the employees.
Последние новости компании Intel Corporation
Google News
Актуальных новостей пока нет.